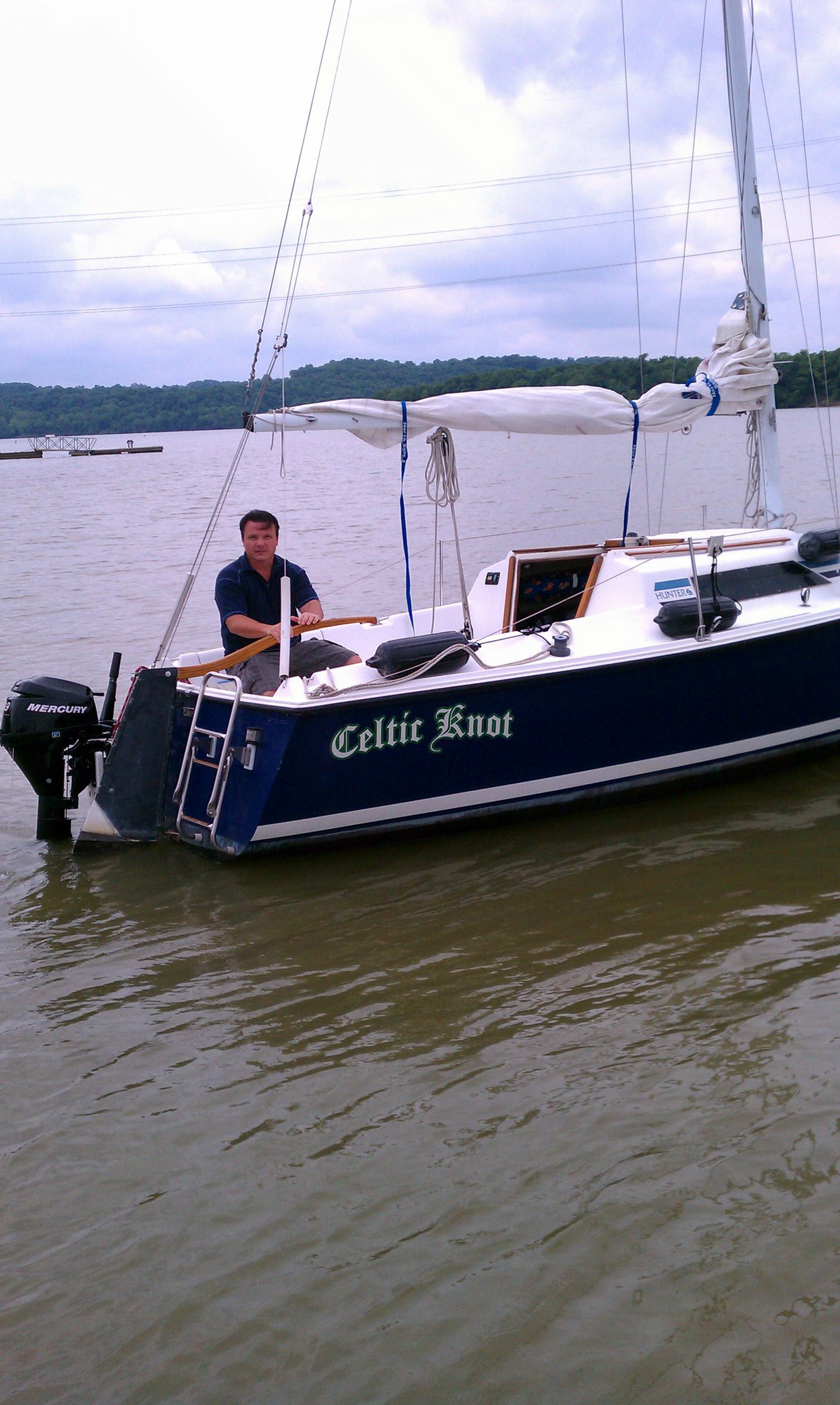 Our current "new to us" boat is a 1979 Caribbean Sailing Yacht…more commonly known as a CSY.  Our particular boat is a "walkover" or mid-cockpit design.  This means that the aft cabin is completely separate from the forward area and you walk up and through the cockpit to access the opposite area.  We like it because it makes the cockpit more like the "living room area" although it does necessitate a willingness to travel seasonally to maintain the optimal usefulness of the cockpit area.  Here's a few images….and a few specs….
She's 44′ LOA weighs in at a total of 44,000 pounds, is 36.33′ at the water line, drafts 4.8′, has a 13.33′ beam, is a cutter rig, has a fully encapsulated 14,000 pound lead ballast, has been re-powered with a 65hp Cummins 4B 3.3 Diesel, She has 100 gallons of fuel tankage,  400 gallons for water and has just over 900'sq of sail area.
There have been a lot of modifications and improvements to Kitty Hawk since she was first launched in February of 1979.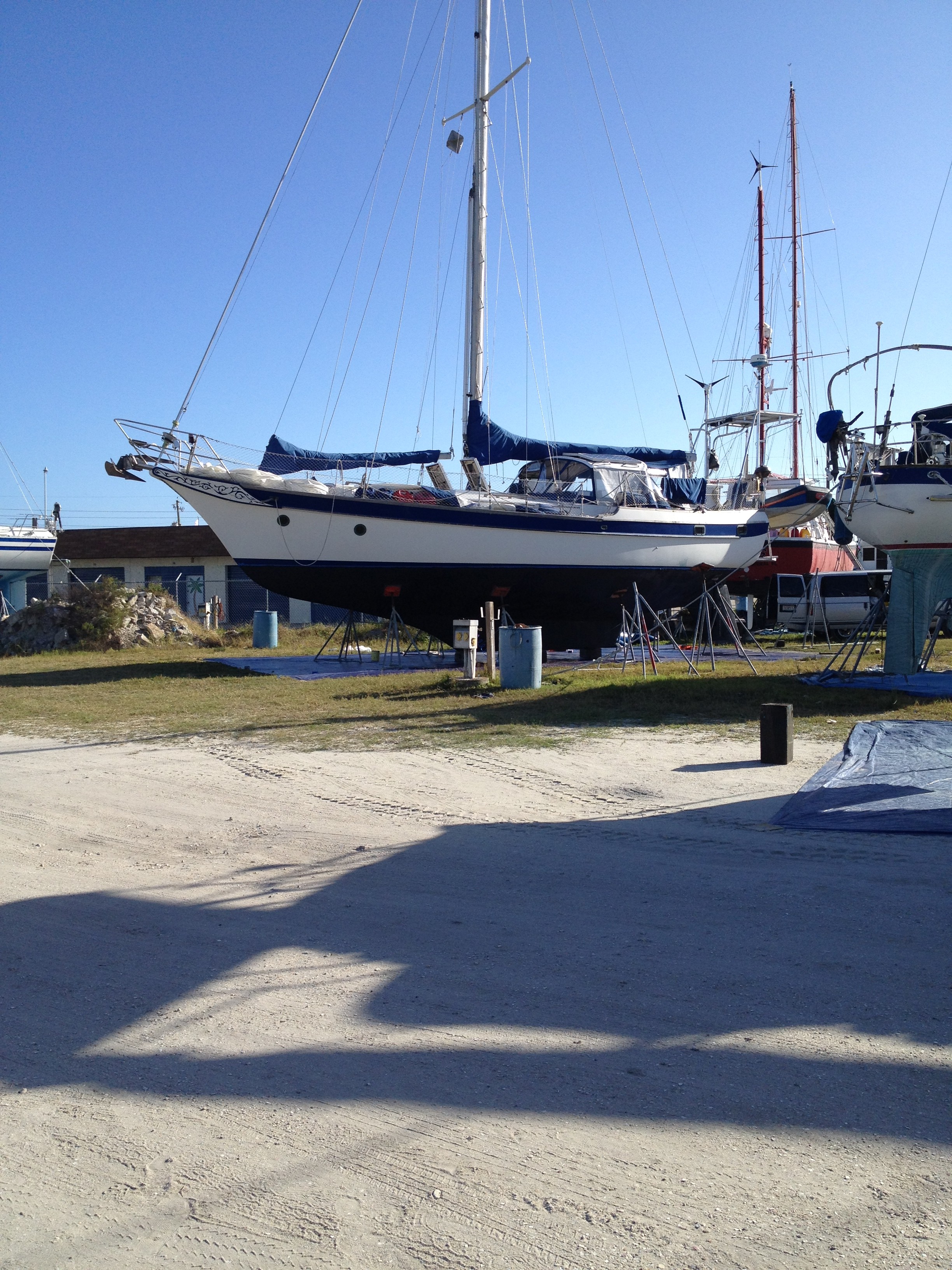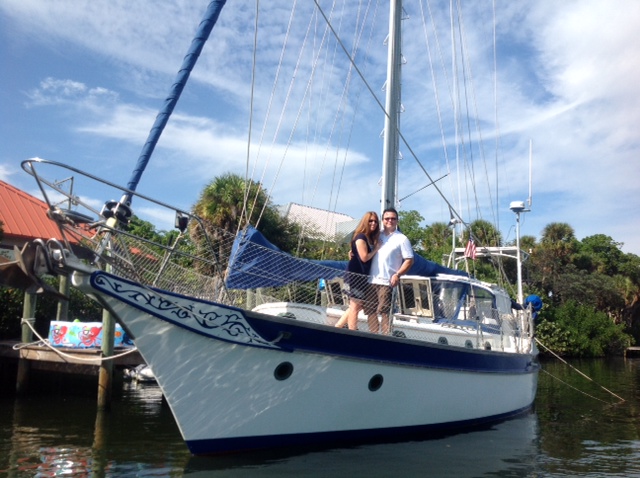 I was pleased to discover that the 44′ CSY was chosen as the #11 design in Cruising World Magazine's reader selected 40 Best Sailboats …….the photo is from the original CSY brochure…text courtesy of CW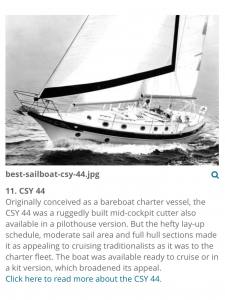 Don't forget to check out our front page for a list of items with which we can assist you during your search for your new floating home……