So…..we left Florida just before New Years Eve, sacrificing our partying opportunities for a weather window to get down the coast and make a run for Bimini.  Our weather forecasting service wasn't all that optimistic about the chances but we decided to go for it and see what happened.
We left Merritt Island and made it to Ft. Pierce that afternoon and anchored near a nice trawler named Diesel Duck (who we saw in the Bahamas much later in the season as they were anchored in George Town).
The next morning we departed Ft. Pierce and headed down the coast, trying to time our arrival for either an entry to Biscayne Bay if the weather was bad, or a turn toward Bimini the following morning.  As luck would have it, we were able to make the turn to Bimini just south of Miami and arrived there before 4pm for the outgoing tide so we could dock with some current against us and make it easier.
The below image is a screenshot of our track as we entered Bimini…..it was humorous that the dock hands didn't mention that the channel had shifted about 100 yards to the south after hurricane Dorian.  If you take a close look at the green line, which was made as I was following our old track from the last few years you'll notice we had to turn around and try again after we hit bottom!!!! The response on the radio was "oh ya mon we forgot to mention that"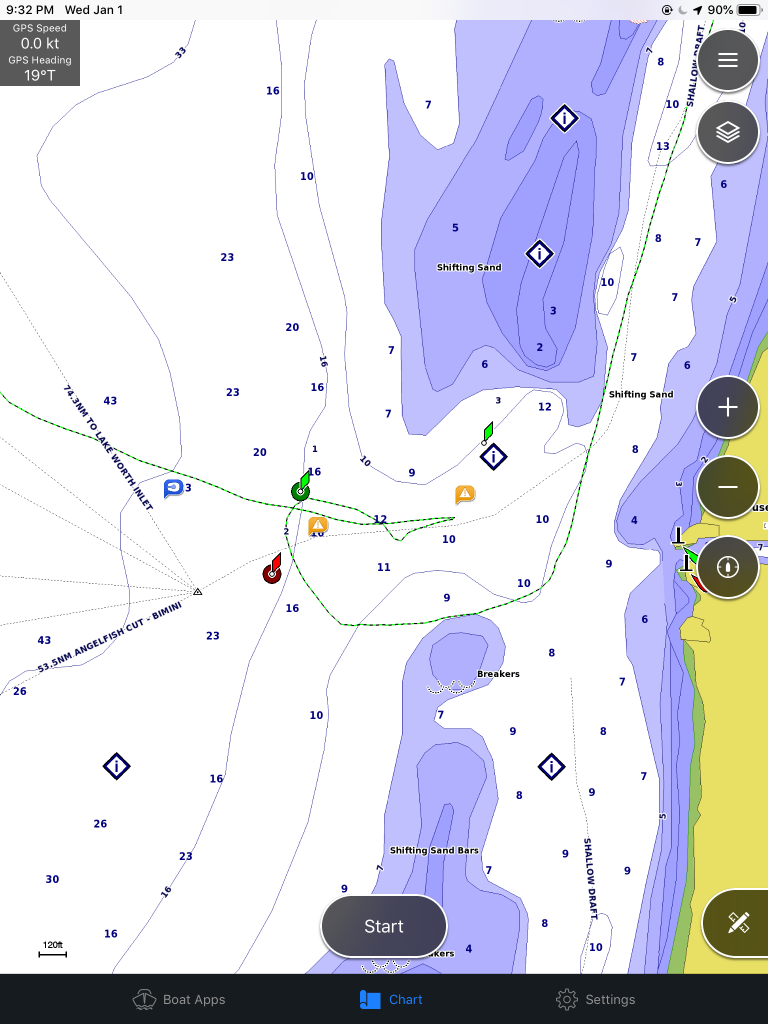 We spent about two weeks in Bimini and I was able to enjoy my first ever bout if vertigo …..woof……don't try that at home……I spent about four hours on a beach chair unable to even stand much less walk…..and then had two lighter bouts of it before it subsided and I haven't had any issues since.
We helped out our friend Aaron at his bar The Hy Star Lounge for a few days and somewhat of a celebrity stopped by, if you are familiar with the Bravo TV show "Miami Million Dollar Listing"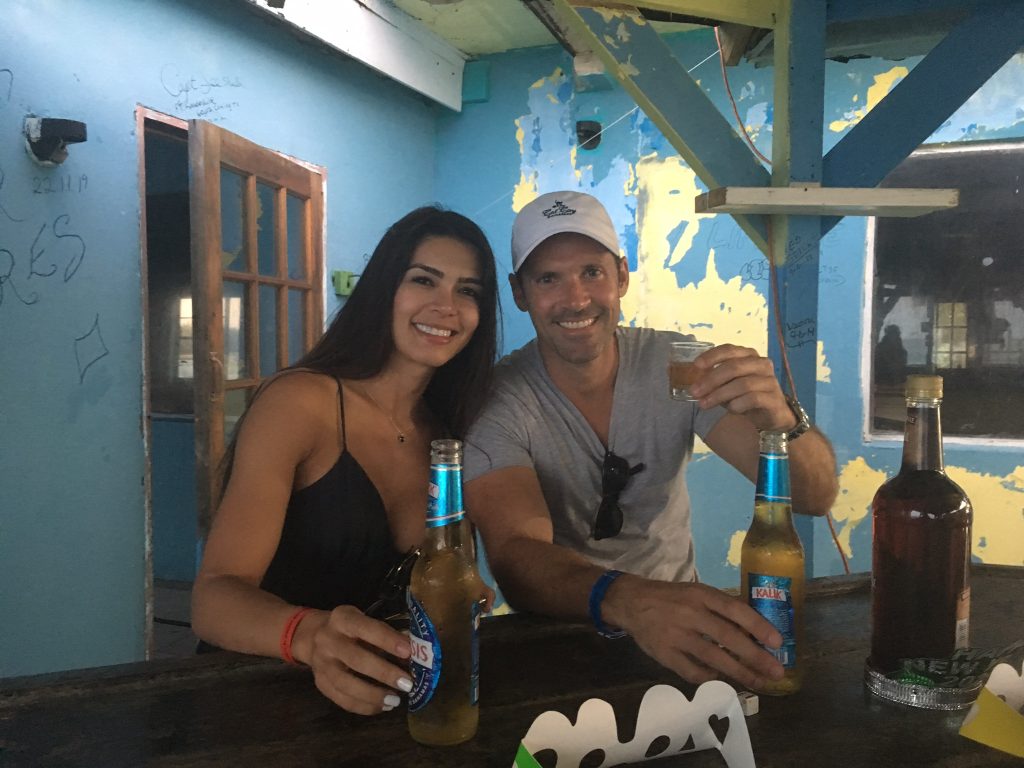 That guy is apparently a multi millionaire and made it all on real estate in Miami after moving there from Ohio…….
After a couple of weeks in Bimini, as the weather cleared, we decided to make a run for the Exumas…….We made a jump for New Providence where we spent a night in West Bay and then made the ten hour jump to Norman's Cay.  That was an adventure once we got there …..but more about that next time…..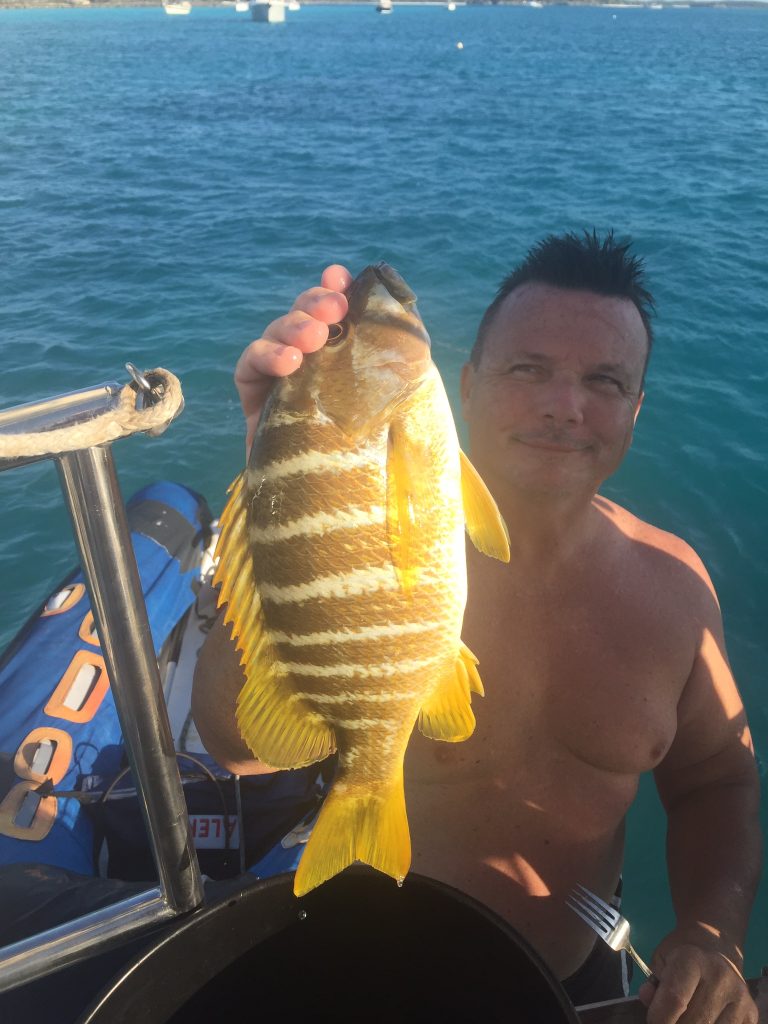 I must have been hungry I already have my fork……