On our boat we have a lot of essential electronic equipment.  Some of these devices have remote handsets you can use to control and/or monitor the device like the Autopilot, VHF radio or windlass.  These handsets have coiled, rubber coated cables that run from the control head to the plug.
Recently, our autopilot control head cable began to deteriorate.  This was pretty concerning since our autopilot was manufactured by a European company called "Cetrek" and they have been out of business for a few years.  Since a new autopilot would be around $1500 for just the equipment, we were tying to come up with a way to repair this, and future, cables.
I found a product online called "Sugru" and it is described as a "moldable glue".  It is billed as being waterproof (including salt water), UV resistant, flexible, electrically insulating, heat/cold resistant and shock / vibration resistant.  This was readily available on Amazon so I ordered a multi pack.  It comes in various colors but for our purposes black matches our cords.
I applied the first section as a test and in 24 hours it was fully cured and seemed to live up to it's sales pitch.  I plan to cover the rest of the deteriorating cord and we will post an update in a few months when we can fully evaluate the wear it stands up to during our travels. I also suspect that Sugru will be a good replacement for caulking around spaces like those around our chainplate through hull openings on the deck combing which need to be recaulked every few years or they leak.  This may be a permanent fix for that issue!!!  It was a great improvement over the electrical tape wrapping I was trying to use on the cord. It was easy to use and not messy at all.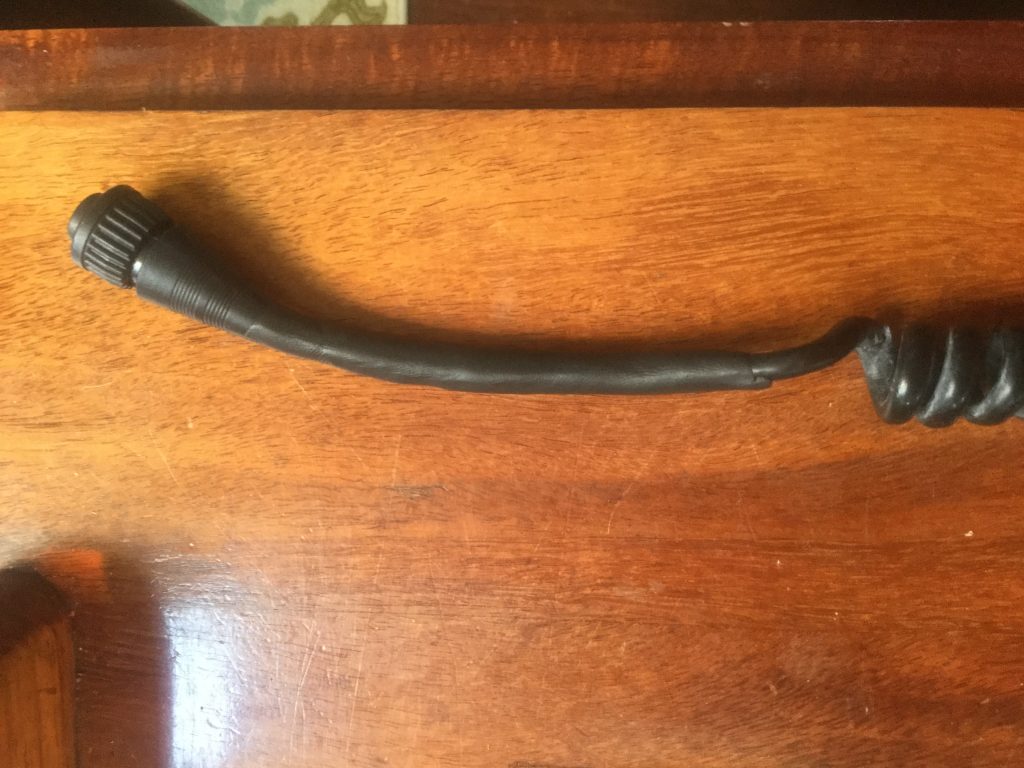 The new Sugru wrapping …..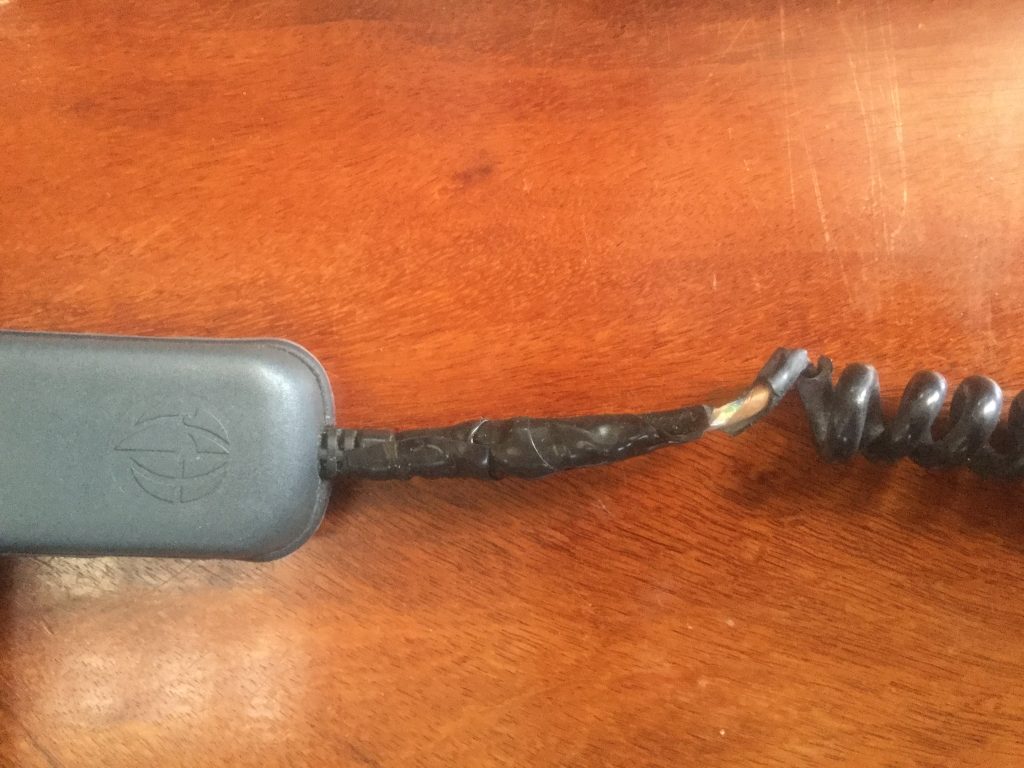 The old, ugly, sticky tape wrapping ……
You can get some Sugru for yourself right here using this link !!!