On our way South we stopped off for a few days near Staniel Cay which is also near where some scenes from the James Bond movie Thunderball was filmed.  These were shot at the aptly named "Thunderball Grotto" ……We also hit Big Majors which is the Cay famous for the pigs who live on the island.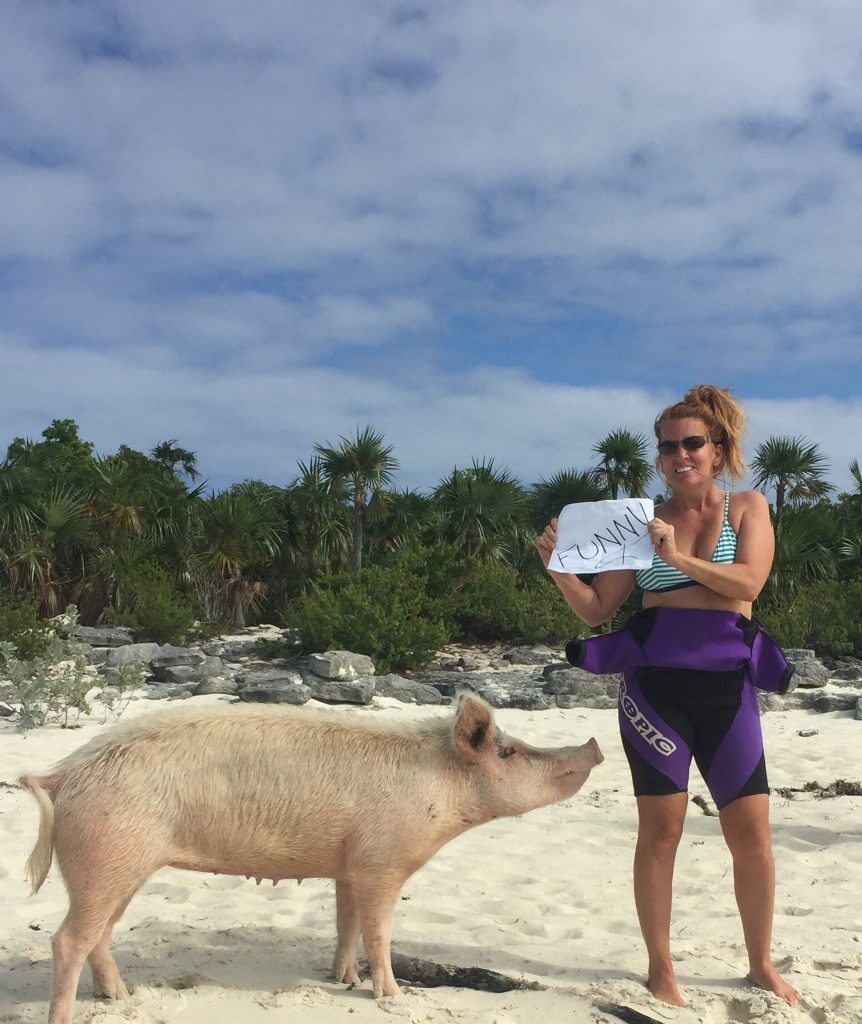 This is a shot of Kim which we made for a good friend's son who needed photos for a project with words or phrases describing him.   We thought it would be fun to add a pig….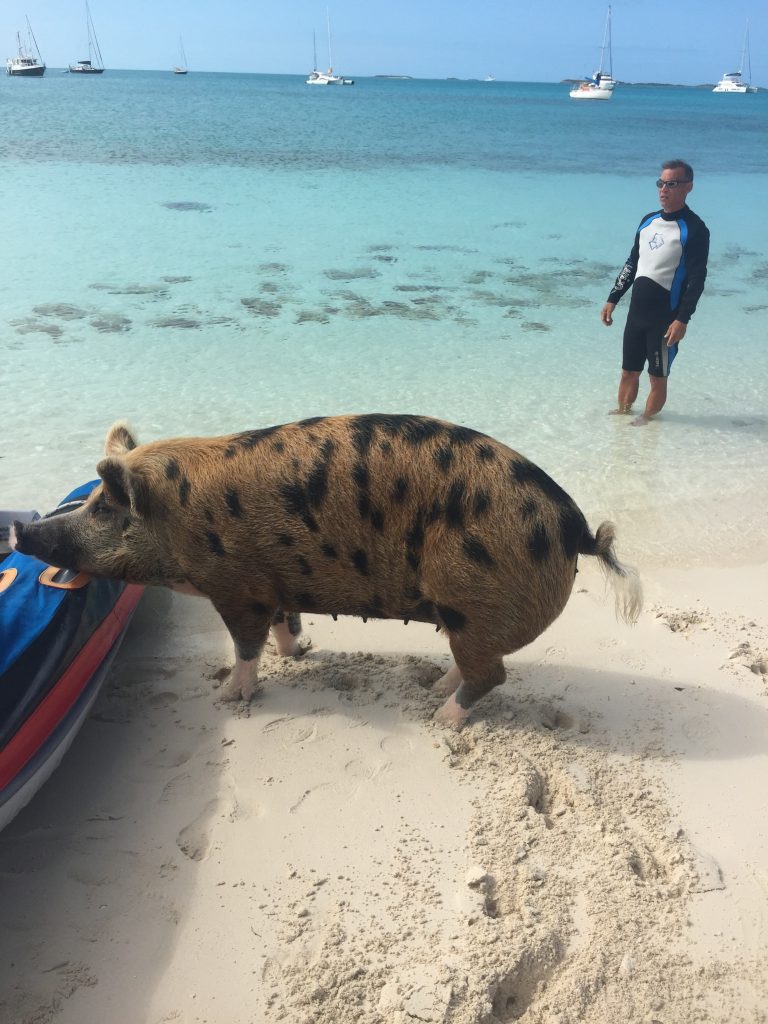 Dinghy ride Piggy ??? Mike standing "guard" over the dinghy …..
So cute….
This was an odd one ….I've never seen a nurse shark with these kind of markings….