I often think we should have named this blog "Learning to Liveaboard".  After all, despite our lengthy research process, extensive reading, our numerous inspections of sailboats and our experiences on sailboats there is always something more to learn.
On top of that, conditions are almost never as calm and easy as you would like them to be.  Swirling currents, wind, vessel traffic, equipment failures, weather and tides contribute to the challenges we have and will experience on a daily basis.
I recently read a quote that said something like "if you aren't nervous about going out there, then you haven't done enough research".  I don't think that means that you have to be petrified of taking a vessel out to sea, it just means that you should be aware and concerned about your boat, gear, the constantly changing conditions, how to react to them and developing the skills to do so.  I once met a fellow in Florida who had bought a Hunter Cherubini 27.  Shortly after we met, he was recounting the details of his first offshore trip….that occurred three days prior and two weeks after he had bought the boat in North Carolina !!!  His engine had failed about 20 miles offshore between Georgia and Florida and he didn't have the ability or parts to fix it…..while recounting this story he basically shrugged his shoulders and said …"we just put up the sails and got as close to shore as we could until we could get someone to tow us in"….I was floored by his nonchalant attitude about the failure of his engine and his lack of preparedness, yet he and his boat survived, unscathed.  At least a thru hull didn't fail……that might have been a different result.
I suppose the the moral to this entry is….learn as much as you can, don't stop learning or think you've learned it all.  Most of all, don't let it stop you from doing what you love and enjoying the process……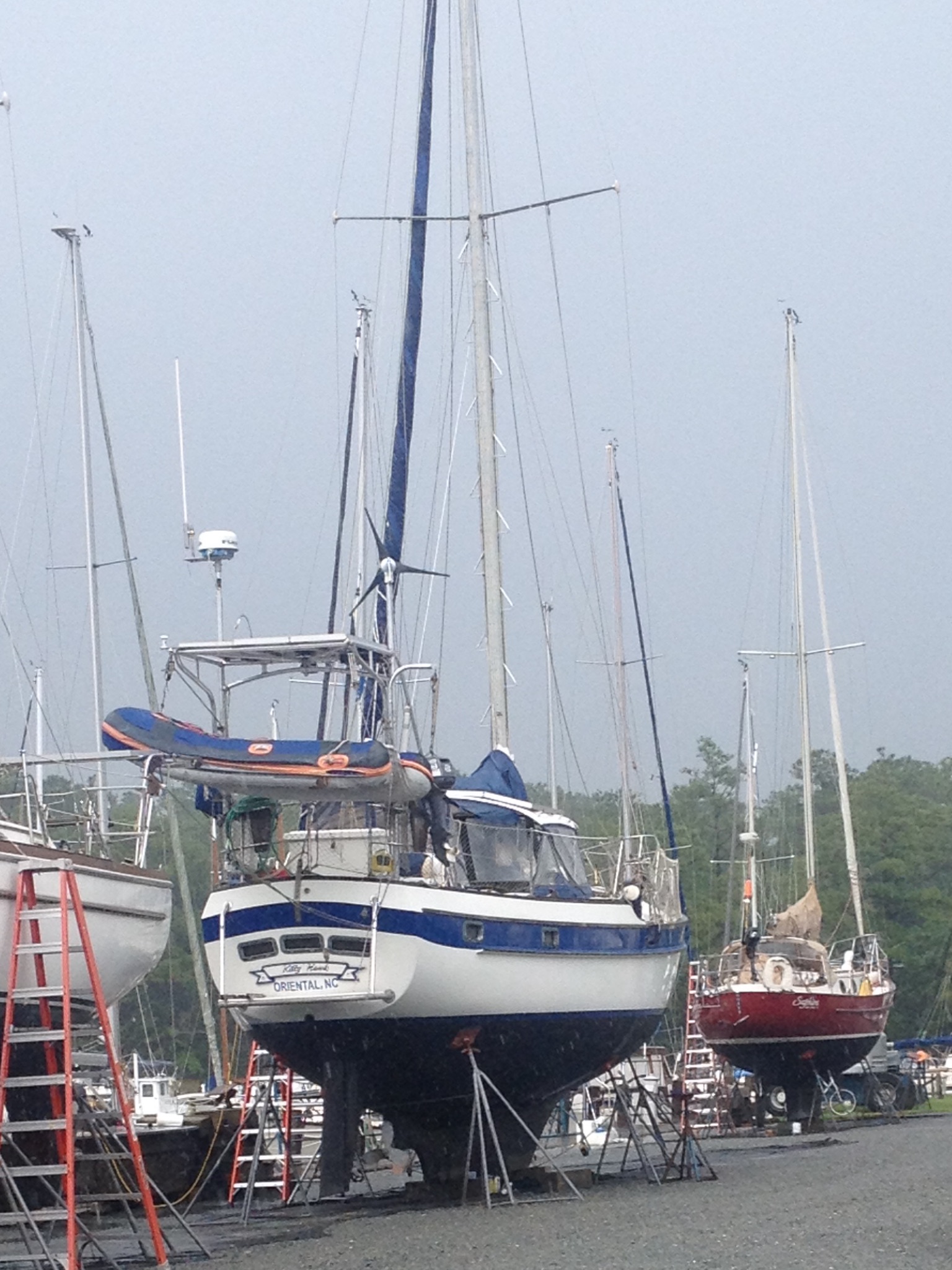 Kitty Hawk on the hard….getting some much needed upgrades…..and TLC ….isn't she shiny now ?