Some of you may already be aware, based on our Facebook posts, that we acquired a "SPOT Gen3 Satellite GPS Messenger".  Since we have some time before we return to Kitty Hawk, we have been running a few tests of the functions.  The device can send texts and emails with preset custom messages to a list of recipients that range from "help" to "everything is ok" along with coordinates and a link to a real time map. The device can also send an SOS to the GEOS International Emergency Rescue Coordintion Center.
Over the next few weeks we will be experimenting with a way to show the map permanently here on the blog. Please bear with us as we attempt to do this as it may result in several "new post" alerts…..here's the first attempt using the link….
this is hopefully how it will look…..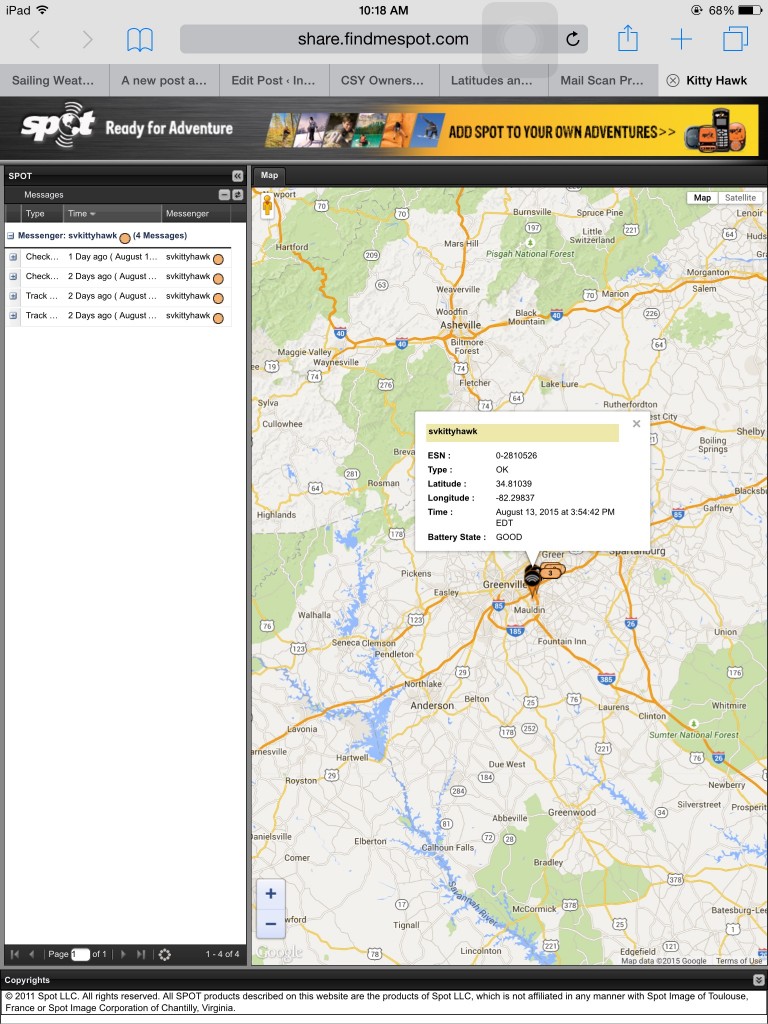 Delorme is SPOT's largest competition and their year of service plus the device usually runs about $164 more than the SPOT.  The Delorme was recently reduced on Amazon, so the Inreach is currently cheaper.