Leaving Little Farmers Cay was hard to do…..we made a quick hop down the Exuma chain and tucked in behind Rudder Cut Cay which is one of a few islands in the area owned by David Copperfield.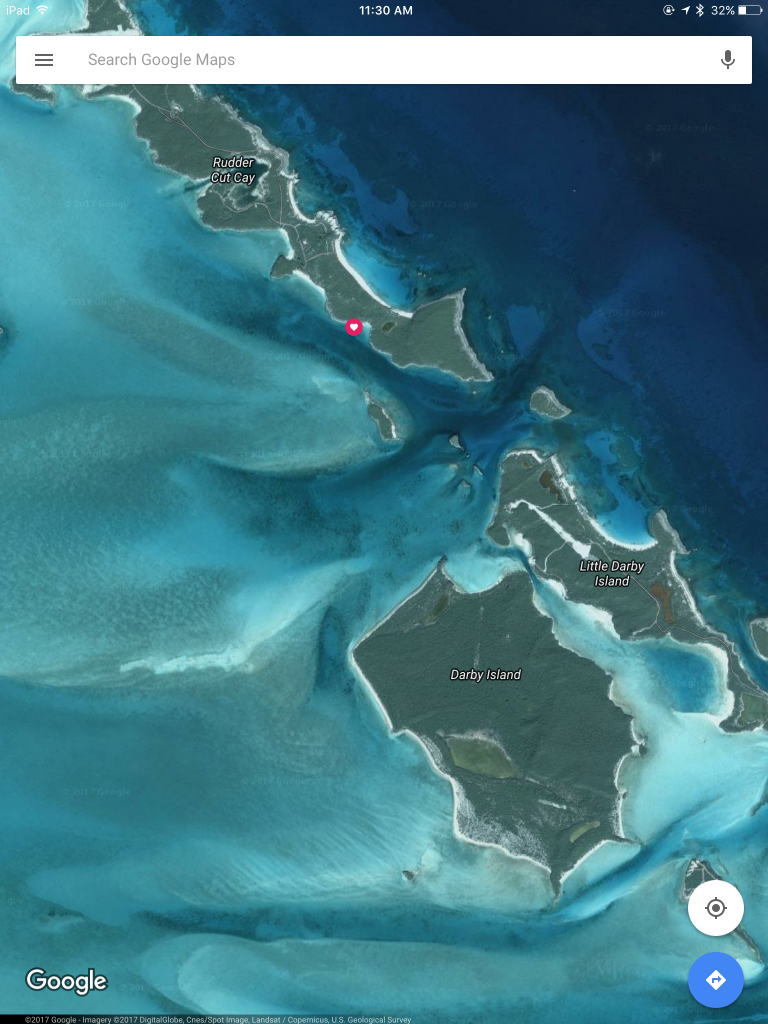 Image courtesy of Google Maps
This is a cave located on one of Copperfield's islands…..we went in, shot some pics and "disappeared" before anyone noticed us…..Tada!!!! …….there were actually some security cameras on the hilltops nearby……interesting note….you can only own an island in the Bahamas down to the high tide line on the shore….so, technically anyone can walk the beach as long as your feet are in the water…..
Kim all up in David Copperfield's cave…..
The famous Piano and Mermaid statue submerged just off Rudder Cut Cay… marked with the heart icon on the satellite image…..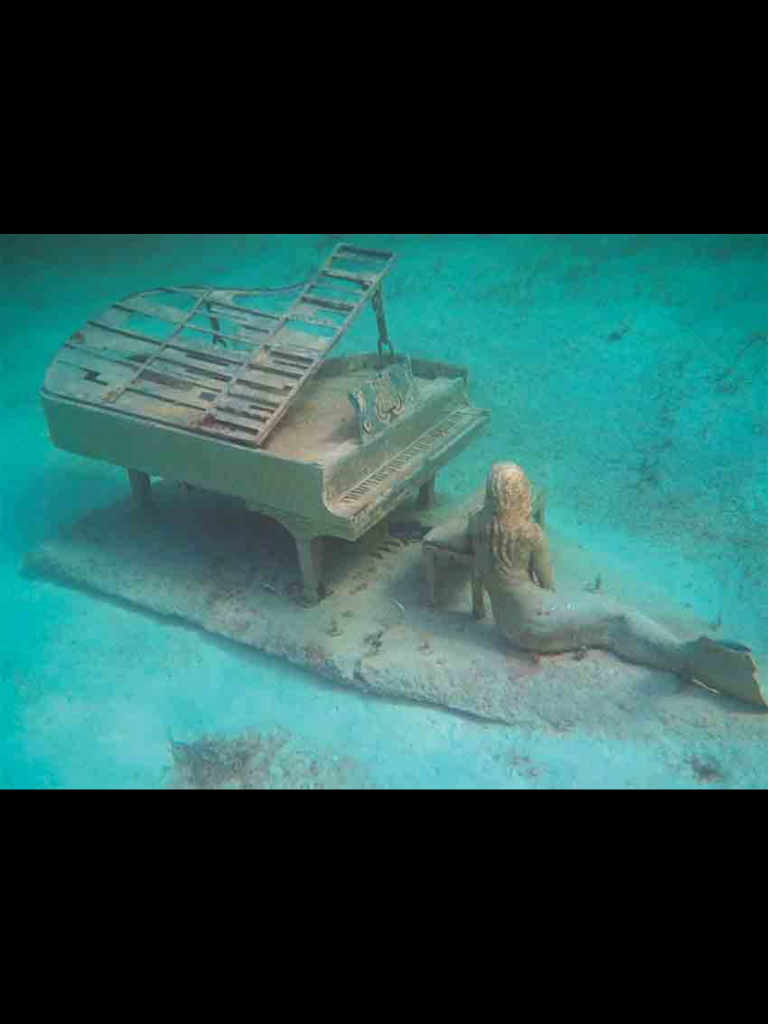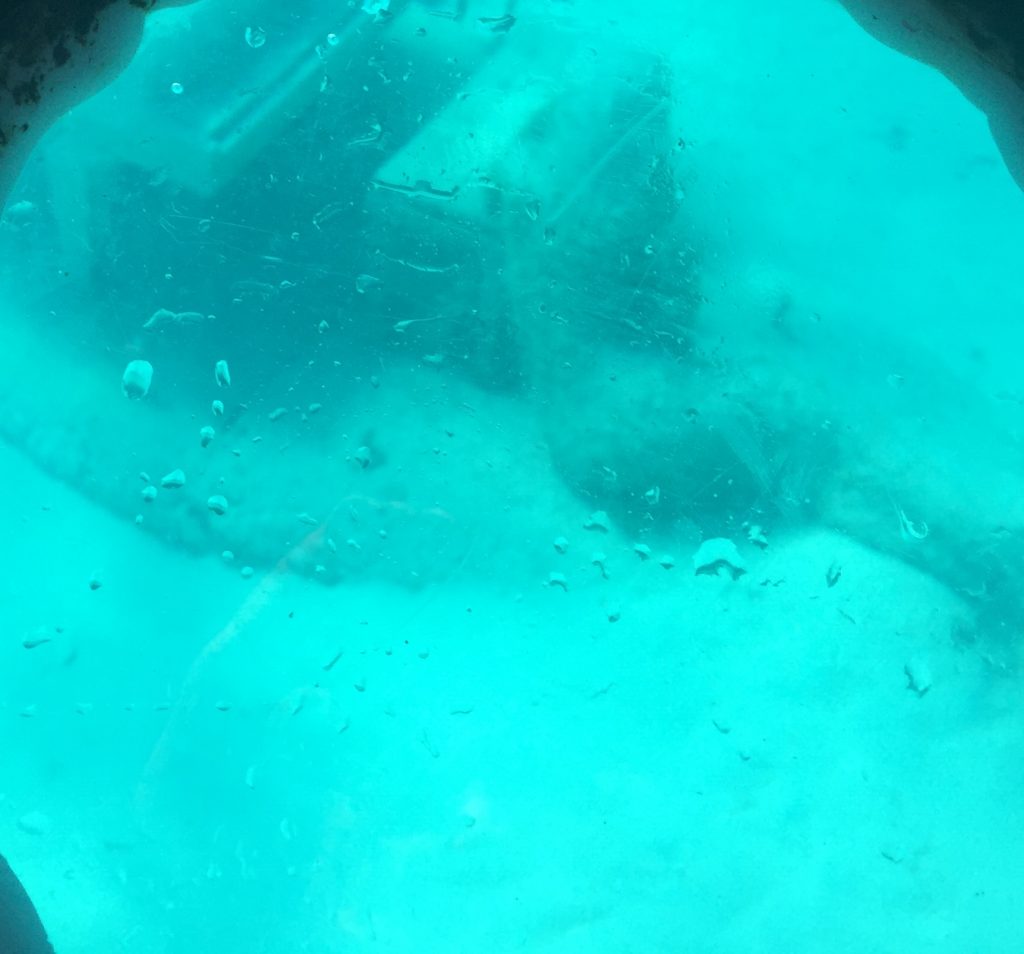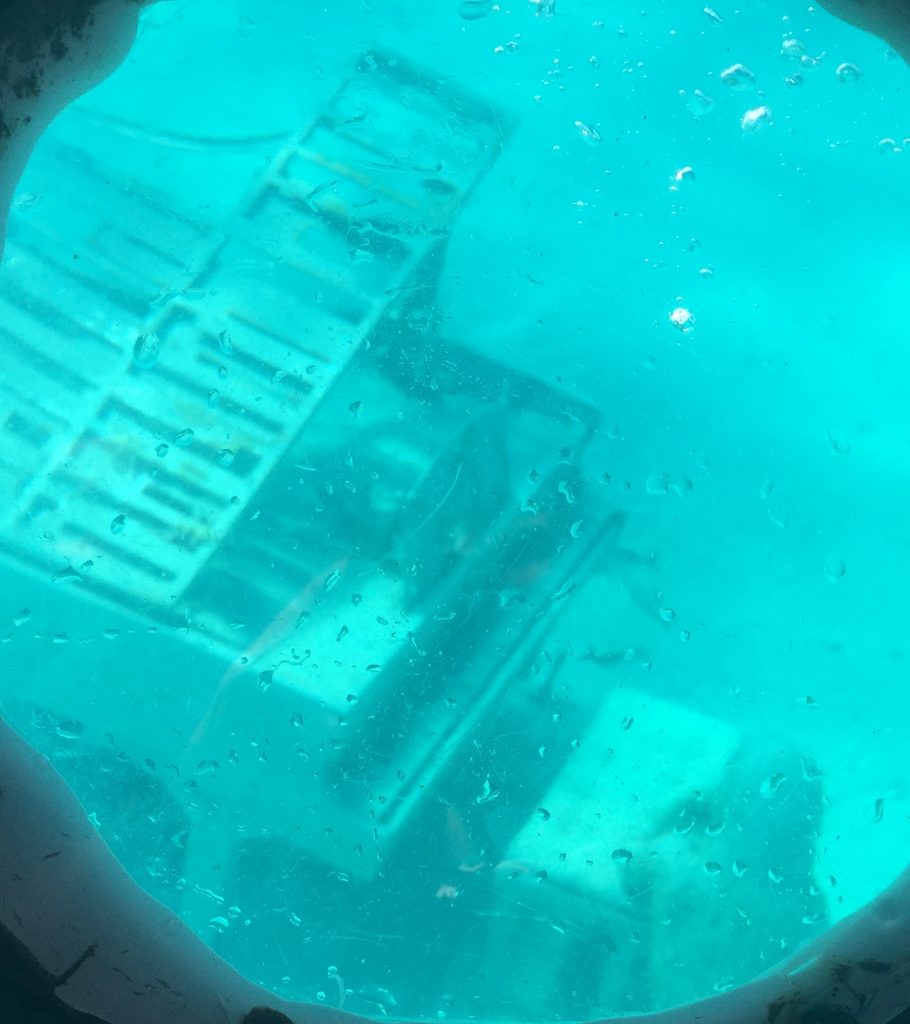 A few Mermaid shots through our look bucket (a glass bottom bucket)….
Before and during WWII Darby Island was owned by a Nazi sympathizer and hotelier named Baxter.  He built an 8,000 square foot "castle" on the highest point of Darby Island in 1938.  I interviewed a few older locals and they reported seeing strange flashing lights during the war from the rooftop of the castle.  Later they discovered these were signals to U-Boats that would come to the large dredged channel and concrete dock on the east side of the island and reprovision.  Some of the people who worked on the plantation talked about seeing an elaborate radio and telegraph station inside the house.  Darby Island was reportedly one of the largest and most productive plantations in the islands at that time. Darby Island is currently for sale……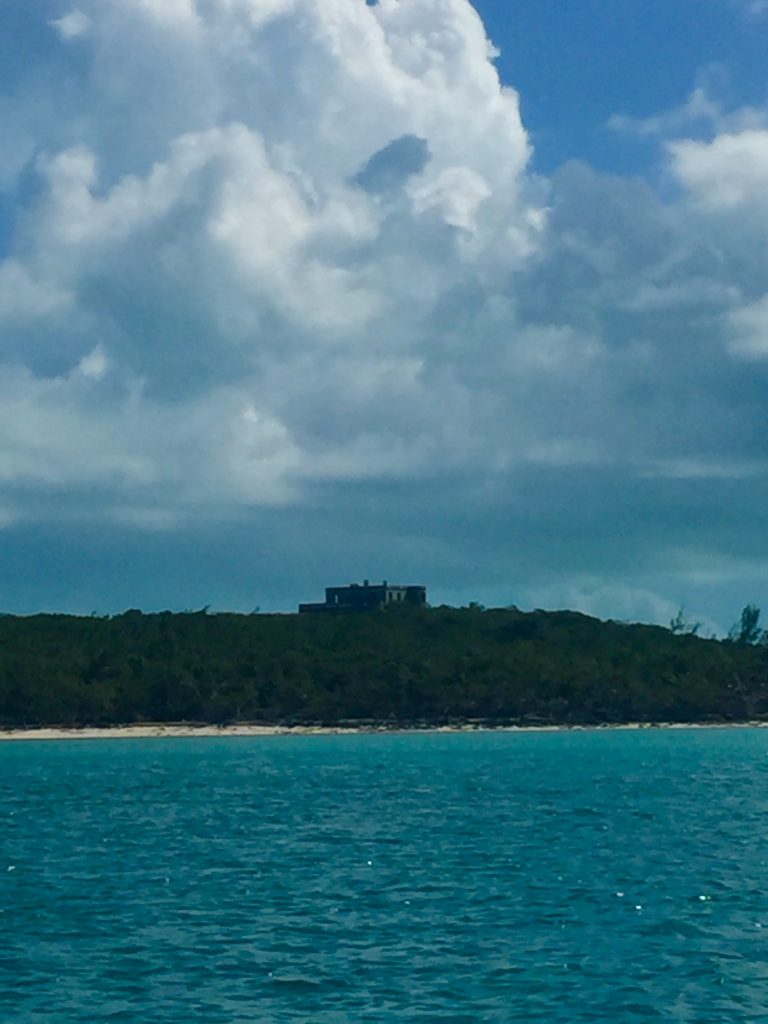 A long view of the Nazi castle…..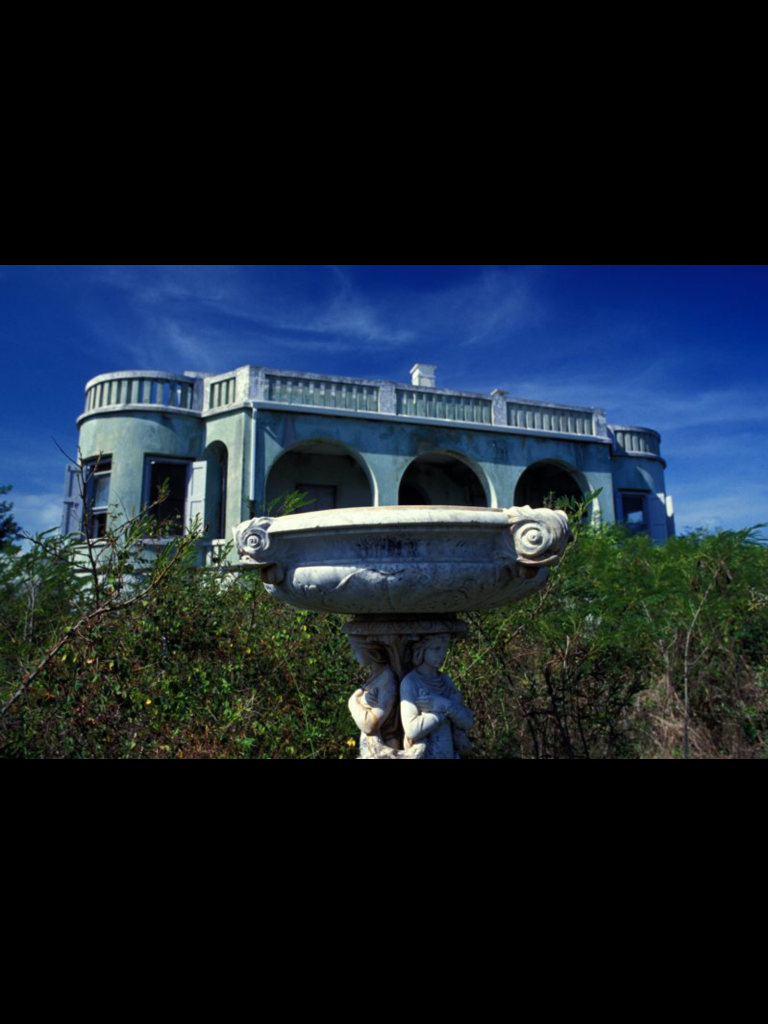 Closeup….and creepy ….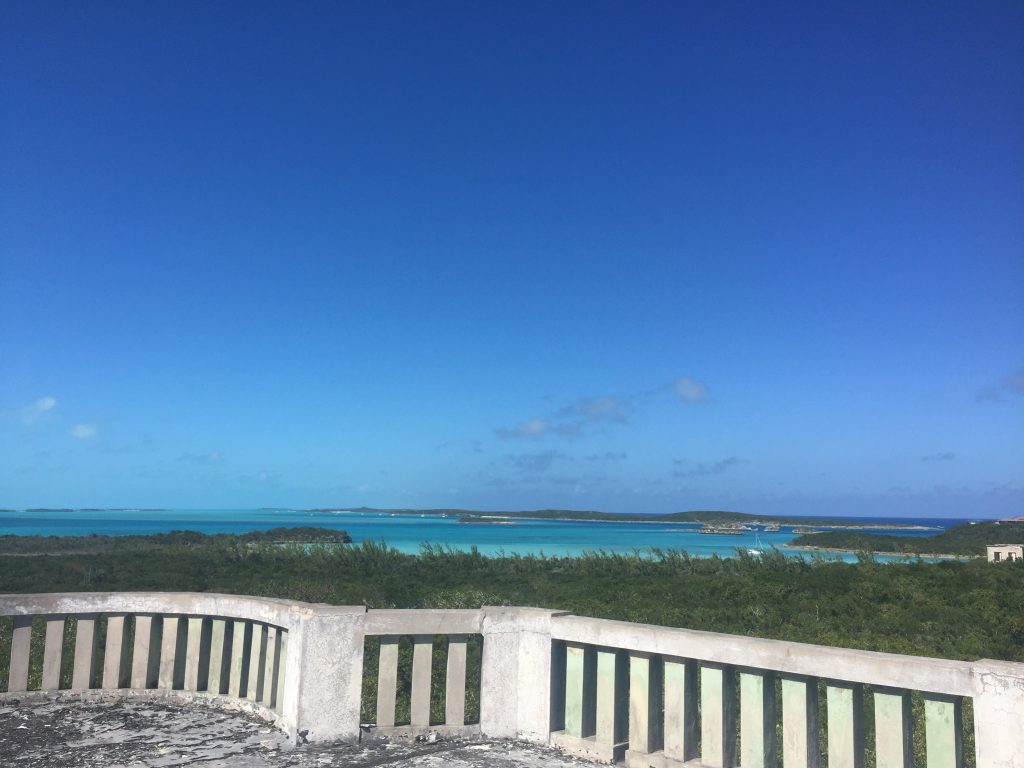 View from the balcony…..
Mike even found a Gordon's gin bottle from the 1920's buried in the sand !!!!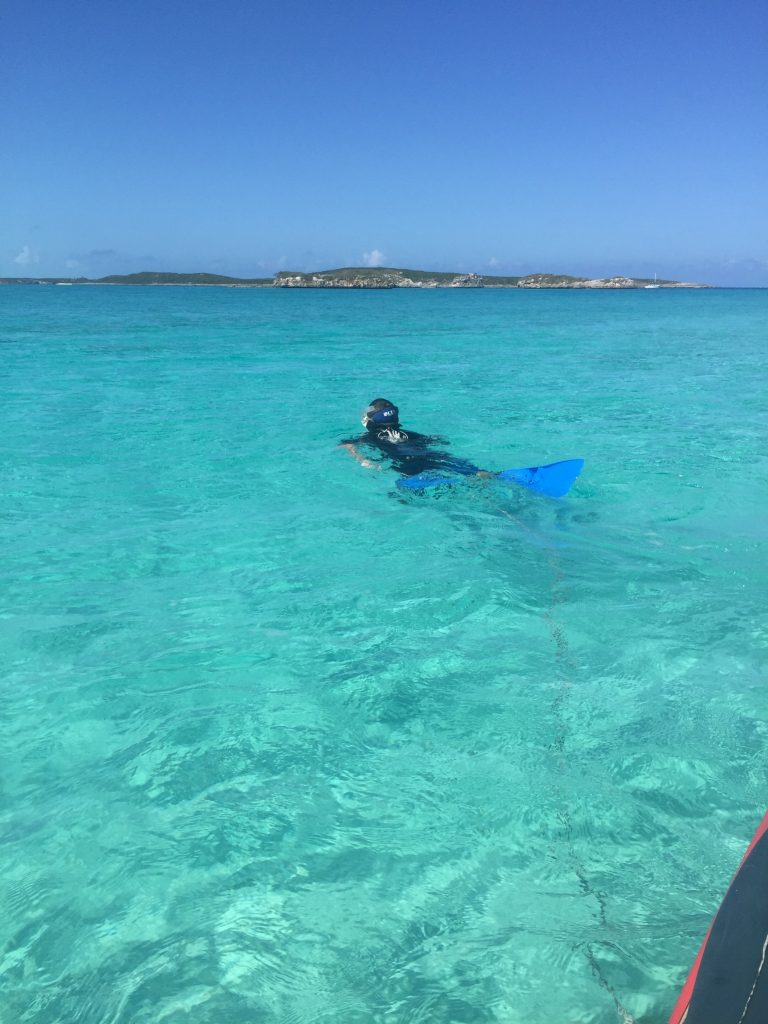 Snorkel towing the dinghy …..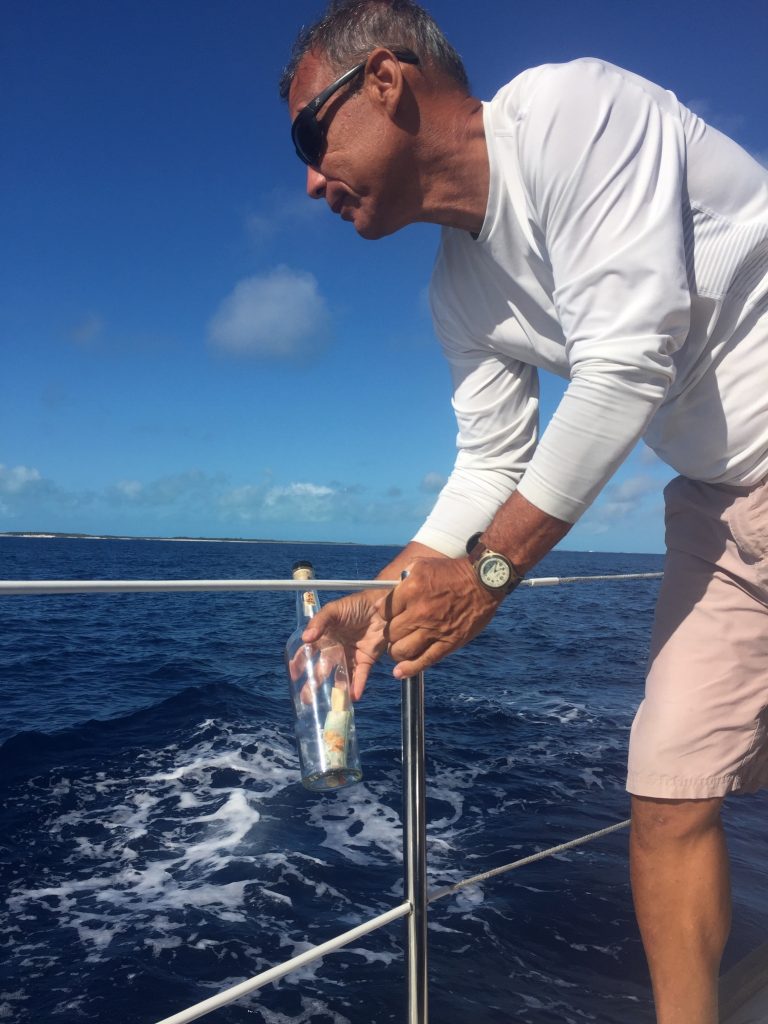 A message in a bottle…..set adrift on our way to George Town the next day……