I had a few photos that weren't really related to each other. Each, on its own, didn't seem to be enough to warrant a full blog entry.  I thought I'd share these together with a little note about what each one is.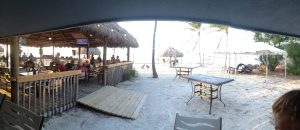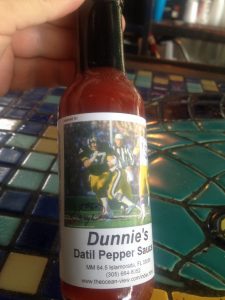 This is a great hot sauce.  It is sold at Dunn's Ocean View resort (aka the OV)and restaurant/bar in Islamaorada, Florida (mile marker 84.5).  It is a Datil Pepper sauce that has a hint of sweetness to it and isn't so hot you can enjoy it AND your food.  The owner Gary Dunn, who is a super nice guy, played for the Pittsburgh Steelers 1976 to 1987.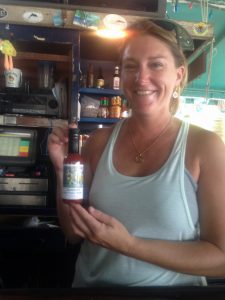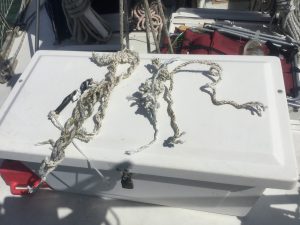 Fun things we find wrapped around the prop….this was an old crab pot line….not fun to remove….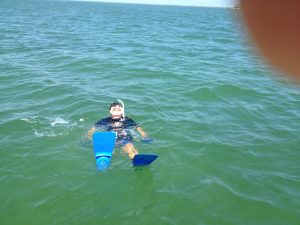 Me snorkeling….well….sort of snorkeling anyway….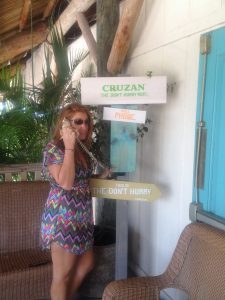 Kim taking an important call from Jimmy Buffett…..