In mid April we arrived in Marathon.  We picked up my sister, Jo, at the Fort Lauderdale airport and she accompanied us for the next few days as we travelled from Marathon to Key West with a stopover at Looe Key Reef.
Looe Key Reef, like many of the reef areas in the Keys has several permanent mooring balls.  (A mooring ball is a floating buoy that is connected to the bottom or a large concrete, or other heavy material, anchor that has been placed on the bottom) boats are permitted to spend the day and/or the night on most of these mooring balls, so we decided to stay at Looe Key. My he eather was perfectly calm and the snorkeling was great.  It's pretty nice when you can just hang on the swim platform, or near it, and see sharks, Rays, Goliath Grouper, Parrotfish and a large variety of other sea life without snorkeling over a larger area.  It also made a perfect place for a stopover since it is almost exactly halfway between Marathon and KW.  The Stars were amazing that night, the water was as flat as glass all night and the entire next day. The only small issue was….no wind….so we had to motor from Looe Key to Key West but it was well worth the trade off!!!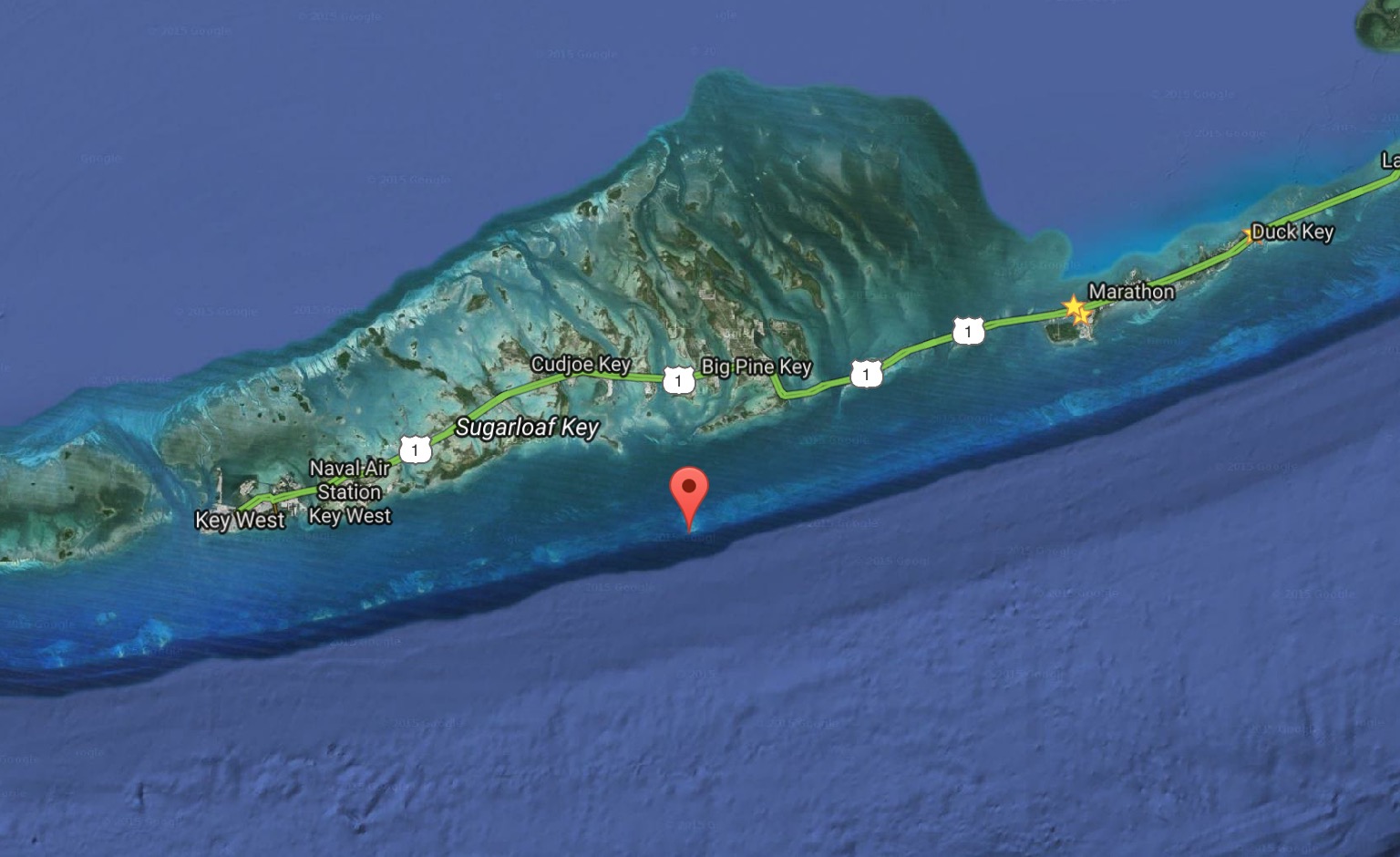 You can get to Looe Key Reef even if you don't own a boat.  It is a very popular destination for the local dive and snorkel operations.  We highly recommend it.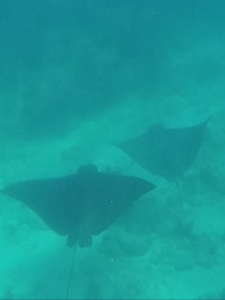 IMG_0355  <——this is the link to the Spotted Eagle Ray Video…..