There has been a lot of moving lately and not much reliable wifi, especially during our trip to the Dry Tortugas where there was nothing for five days.  So, there will be a blitz of posts once we get more consistent connectivity.
I thought I'd post this as a little teaser of our lower Keys adventures….can anyone name this Bond movie ? Hint: filmed partially on location in Key West.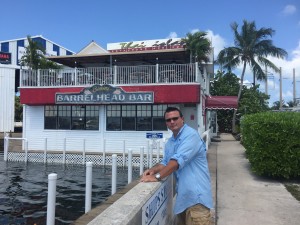 Sadly, the Bimini Barrelhead is no more and is now the Thai Island Restaurant.  It's a good place to eat, but hasn't been in a Bond Movie.  Who knows how long the sign will last now that the business has changed themes.