Attaching the veneer to the hatch plywood took a little time, some quality wood glue, and a few clamps……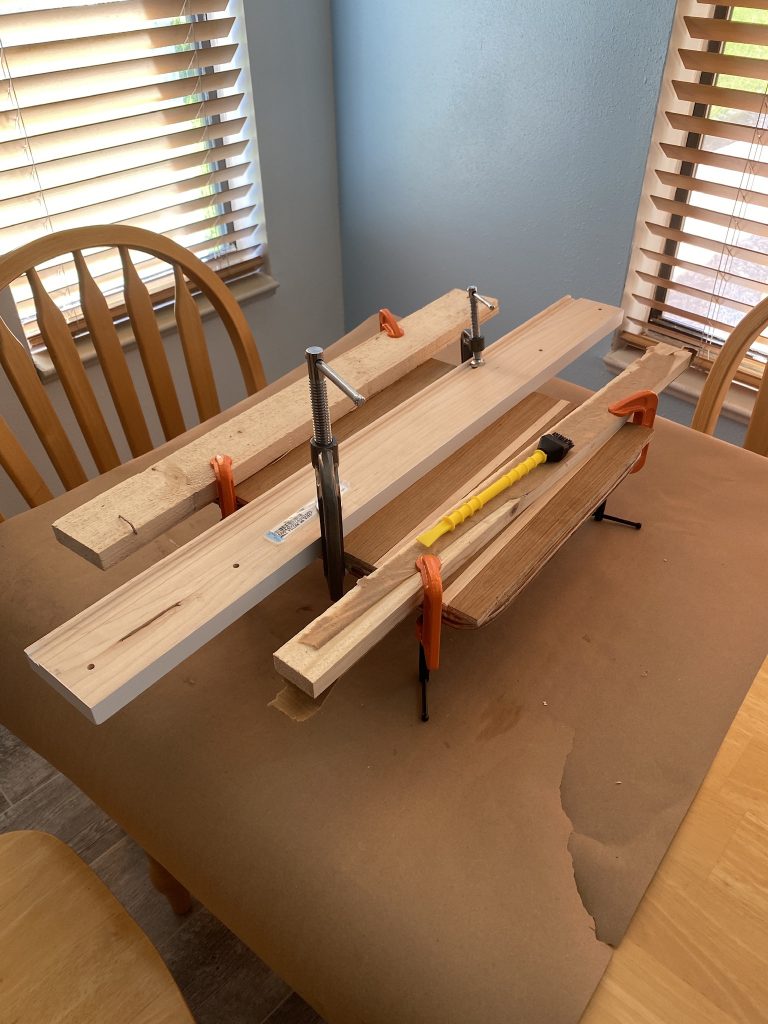 The glue of champions…..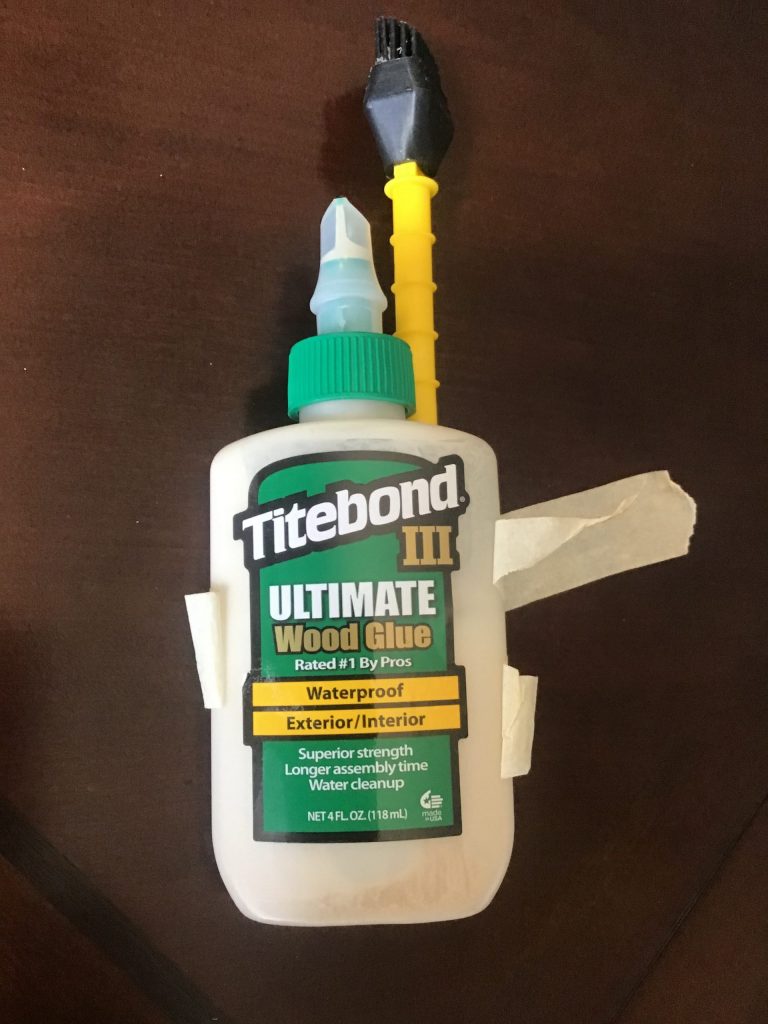 After it was secured …..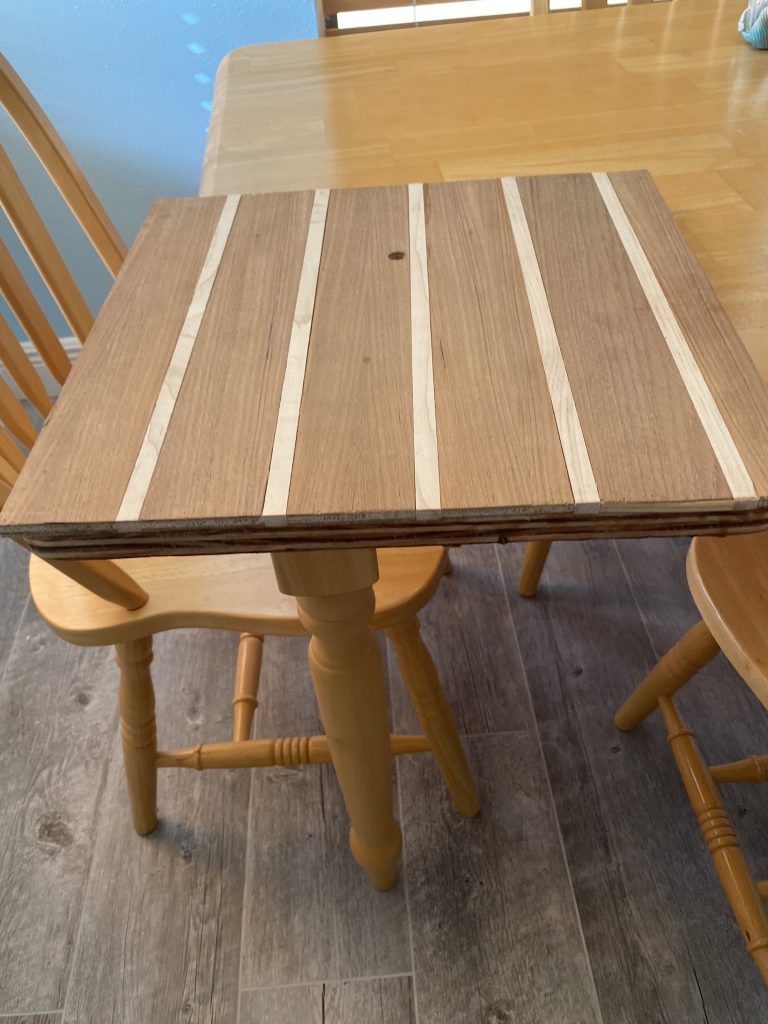 Let the staining begin……it ultimately took about 8 coats for the Light parts (the holly strips) of pecan colored stain and four coats on the teak parts of Gunstock to match the existing floor.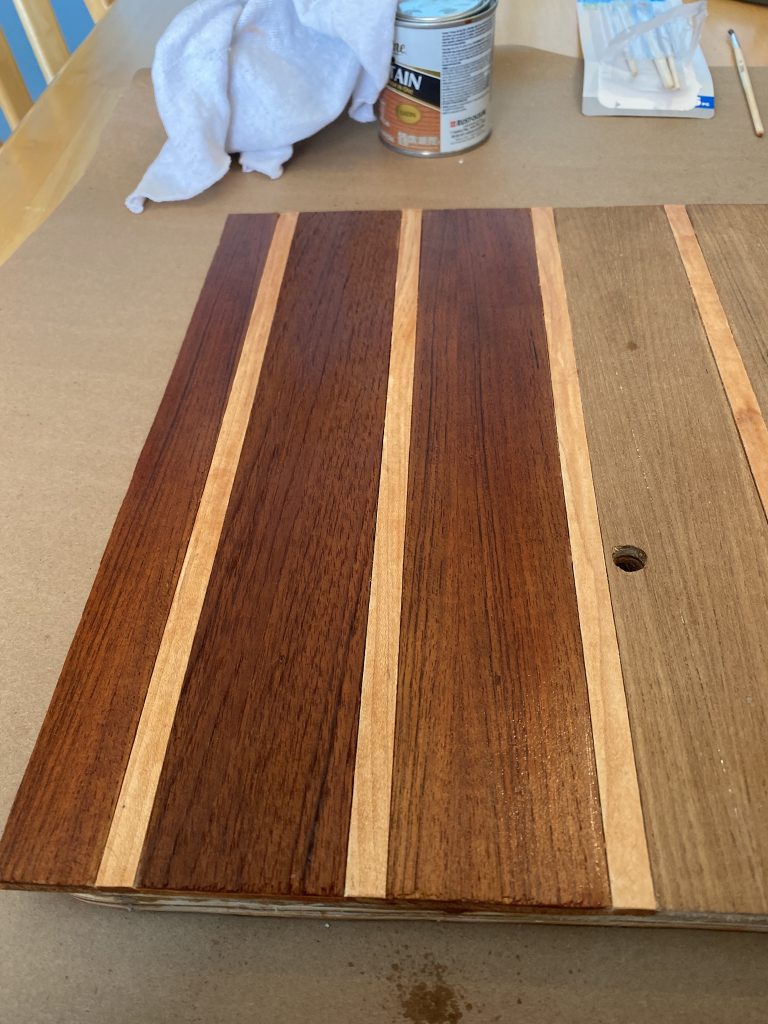 first coats…..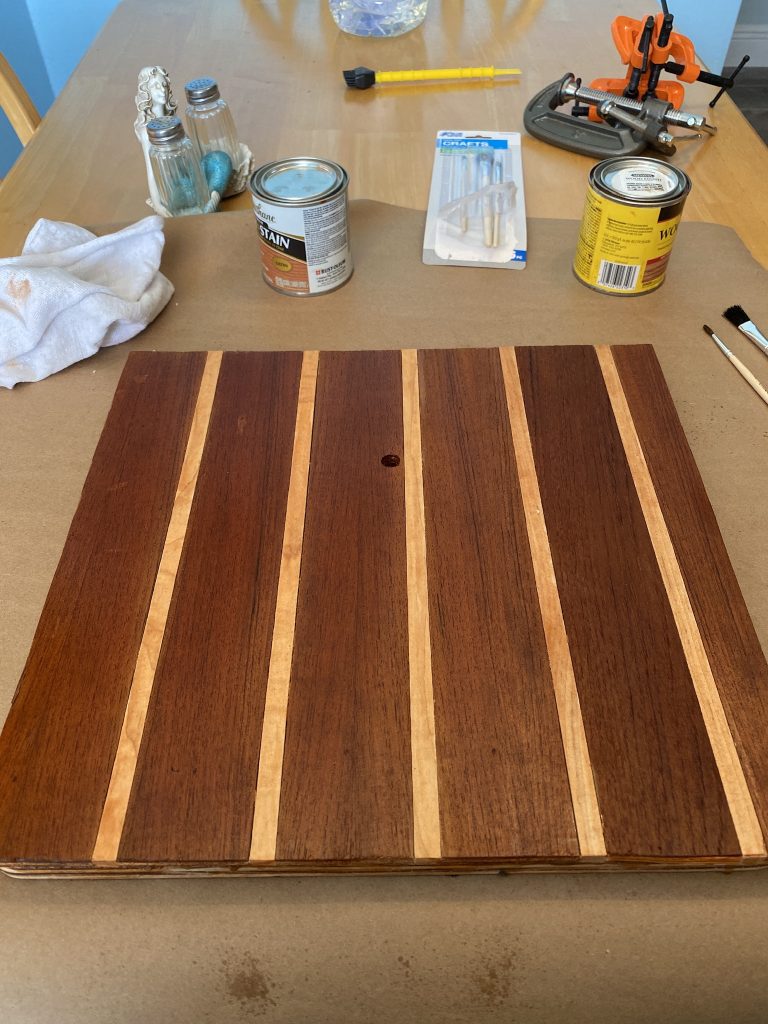 Then it was on to stain the section of floor that had already been replaced.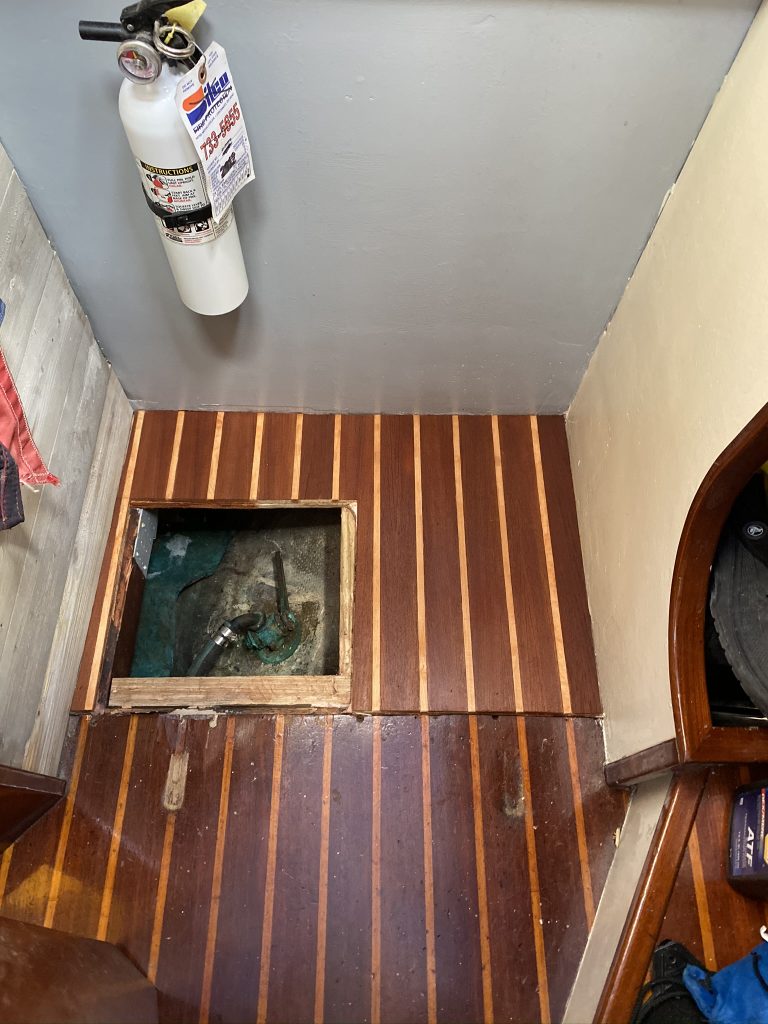 As you can see, there is a decent amount of difference in the old vs new colors……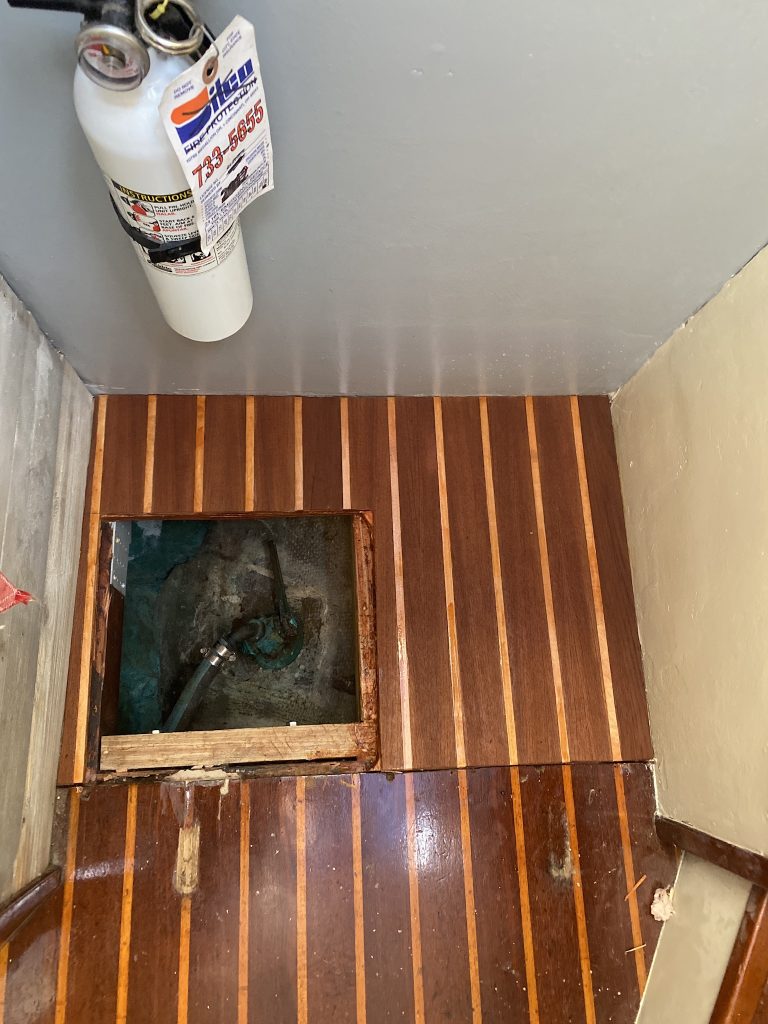 This is as close as I felt I could get them to match…..
All we need now is some trim pieces to finish it off….. But that's next time…..